The Enemy
on
February 13, 2013
at
3:40 pm
I guess I'm supposed to hate Valentine's Day because I'm single? It's a question because I don't. Quite the opposite, in fact. I assume that single folks who hate the day, do because they've been in a relationship during it before and know what that side is like. I've never been to that side. For me, Valentine's Day is filled with untapped potential. Untapped potential and candy. Nom.
As for my plans: tonight I shall watch Ladyhawke, the epic love story between a hawk-lady, a wolf-dude, and also Matthew Broderick's stupid hair.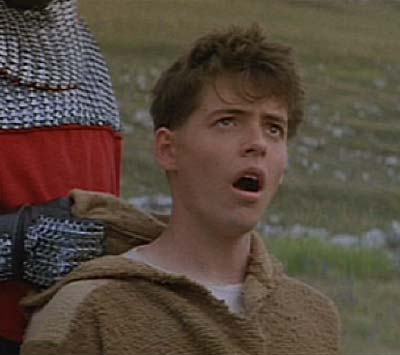 Which I remembered being stupider than this screencap suggests.
Edit: VIDEO! BY ME! LOOK: